This post brought to you by Carton Smart. All opinions are 100% mine.
One of our family's favorite treats–during the holiday season and year round–is Pumpkin Chocolate Chip Muffins. These special muffins have the perfect flavor combination and are deliciously moist and tender.
Pumpkin Chocolate Chip Muffins
Ingredients
4 eggs
2 c. sugar
1 carton Pacific Foods Organic Pumpkin Puree
3/4 c. oil
3/4 c. unsweetened applesauce
3 c. flour
2 tsp. baking soda
2 tsp. baking powder
1 tsp. cinnamon
3/4 tsp. salt
12 oz. chocolate chips
Directions
In large mixing bowl, beat eggs until fluffy. Add sugar and beat again.
Add pumpkin to mixture. Mix until well combined.
Add oil and unsweetened applesauce; mix until combined.
In medium mixing bowl, combine flour, baking soda, baking powder, cinnamon, and salt. Add to pumpkin mixture and mix until well blended.
Stir in chocolate chips.
Fill paper-lined muffin cups 3/4 full. Bake at 400* for 16-20 minutes, or until muffins are lightly browned.
Why Carton Smart?
I received a Pacific Foods starter kit containing 3 ingredients in Tetra Pak cartons.
Environmentally Smart
Tetra Pak cartons are made of 70% paper, a renewable resource, and use only 1/3 the packaging of typical cans. In addition, the cartons are recycleable and result in 60% less landfill waste than cans.
User Friendly
The shape of the Tetra Pak cartons makes them easy to store in your pantry, and they are easy to open–no can opener required! The cartons are also re-closeable, so you can use what you need and save the rest for later without transferring to another container.
Healthy Choice
Tetra Pak's unique packaging process preserves flavor and nutrients without preservatives. Now that's smart!
Plenty of Options for Holiday Meals
Think you can't find the ingredients you need in a carton? Take a look at some of the ingredients available: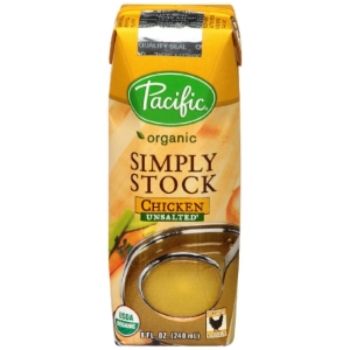 Pacific Foods Organic Chicken Simply Stock
Pacific Foods Organic Jellied Cranberry Sauce
Pacific Foods Organic Pumpkin Puree
You can find broths, stocks, cream soups, gravies, even gluten-free and soy-free ingredients to use for Christmas dinner!
Learn More About Carton Smart
You can Become Carton Smart when you visit their website! You can also Tweet @CartonSmart and Follow #CartonSmart on Pinterest to learn more.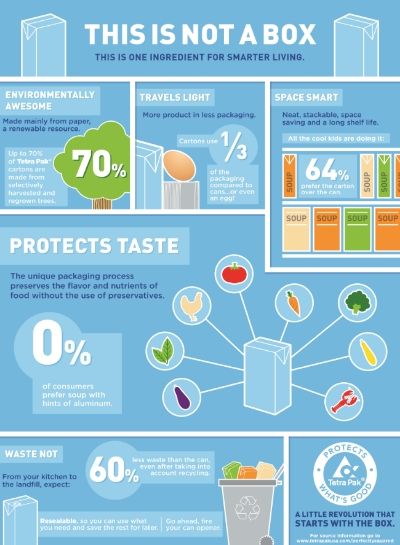 What are your tips for being #CartonSmart during this Christmas season?